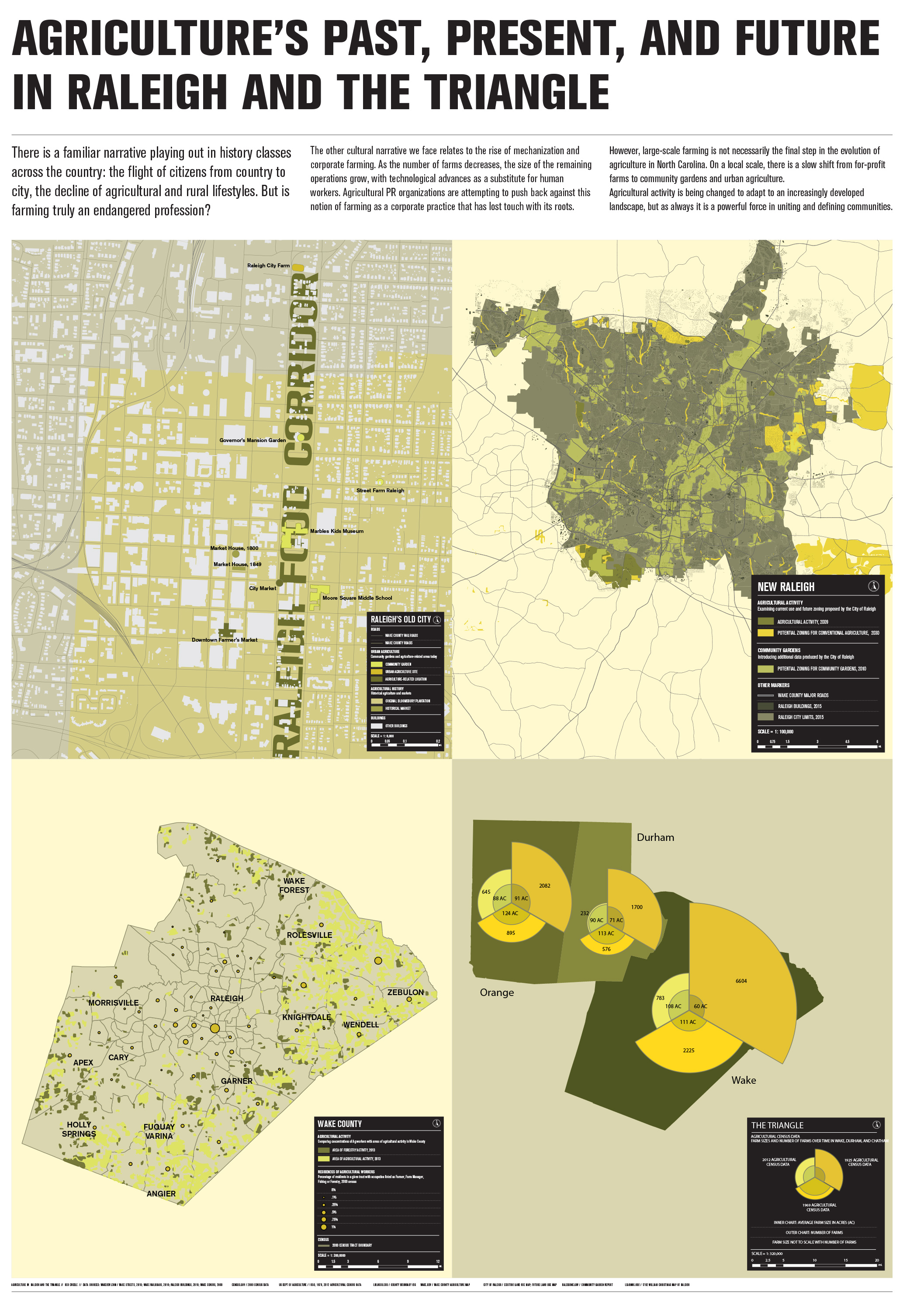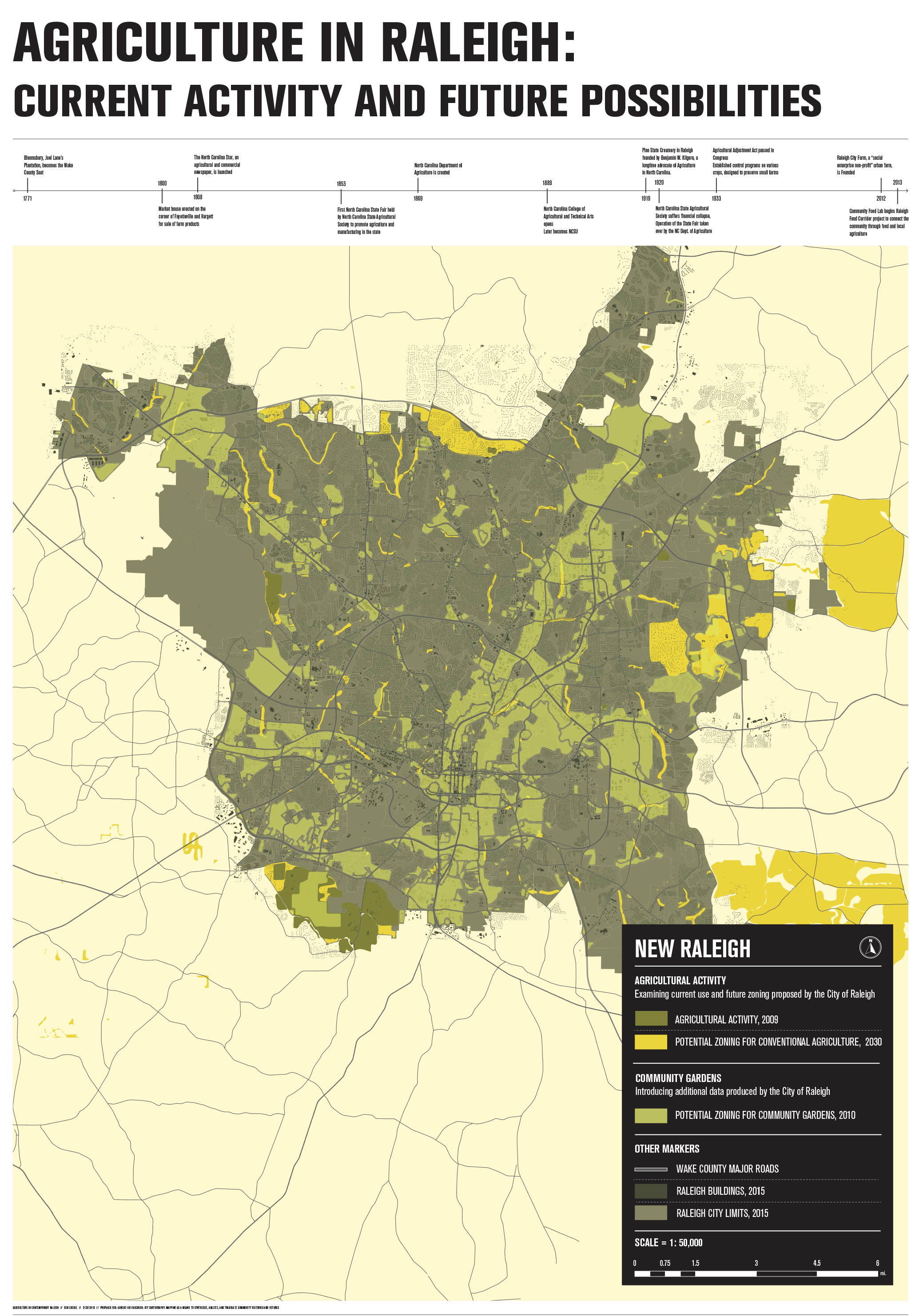 AGRICULTURE'S PAST, PRESENT, AND FUTURE IN RALEIGH AND THE TRIANGLE & AGRICULTURE IN RALEIGH: CURRENT ACTIVITY AND FUTURE POSSIBILITIES
There is a familiar narrative playing out in history classes across the country: the flight of citizens from country to city, the decline of agricultural and rural lifestyles. But is farming truly an endangered profession?
The other cultural narrative we face relates to the rise of mechanization and corporate farming. As the number of farms decreases, the size of the remaining operations grow, with technological advances as a substitute for human workers. Agricultural PR organizations are attempting to push back against this notion of farming as a corporate practice that has lost touch with its roots. However, large-scale farming is not necessarily the final step in the evolution of agriculture in North Carolina. On a local scale, there is a slow shift from for-profit farms to community gardens and urban agriculture.
Agricultural activity is being changed to adapt to an increasingly developed landscape, but as always it is a powerful force in uniting and defining communities.