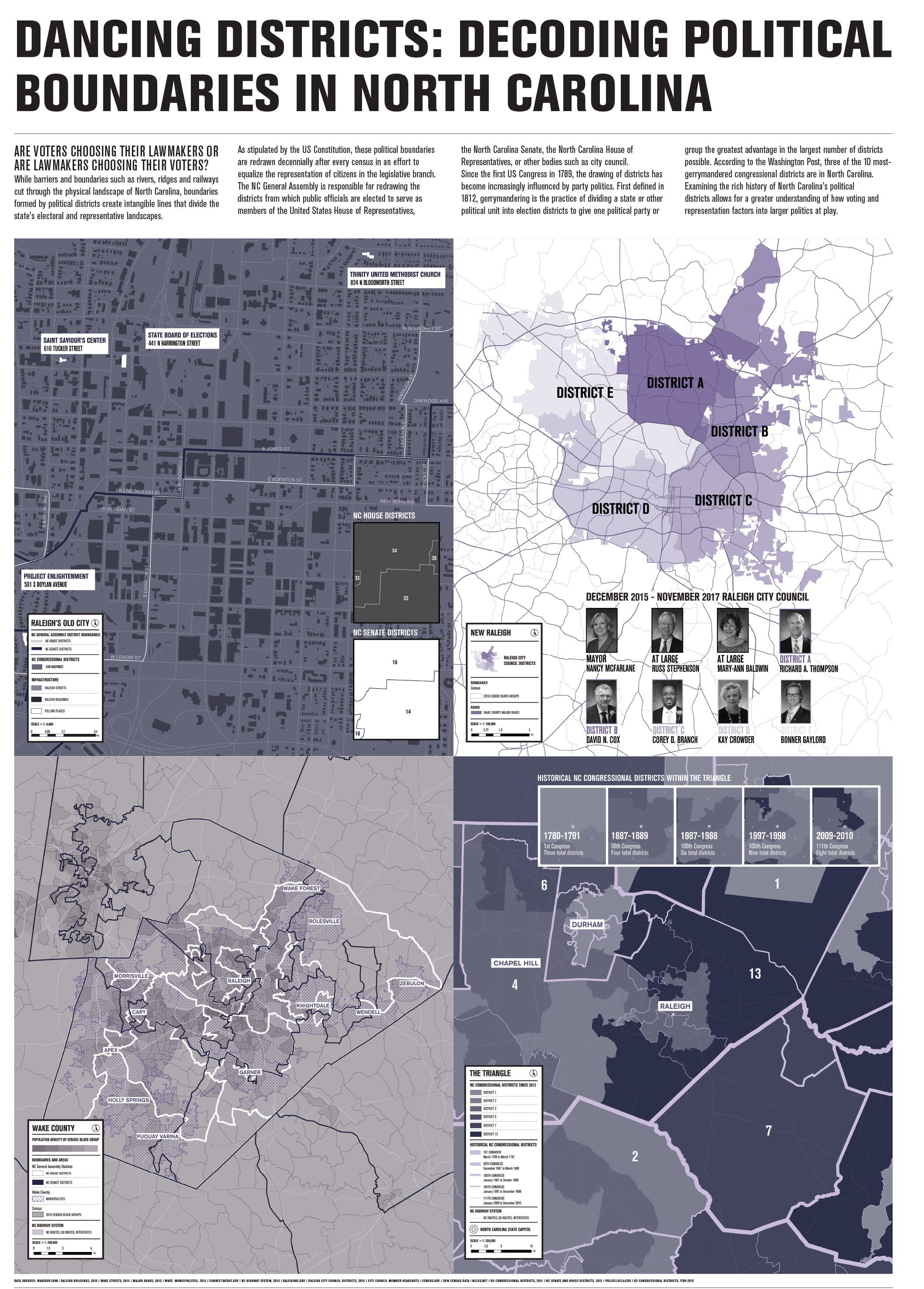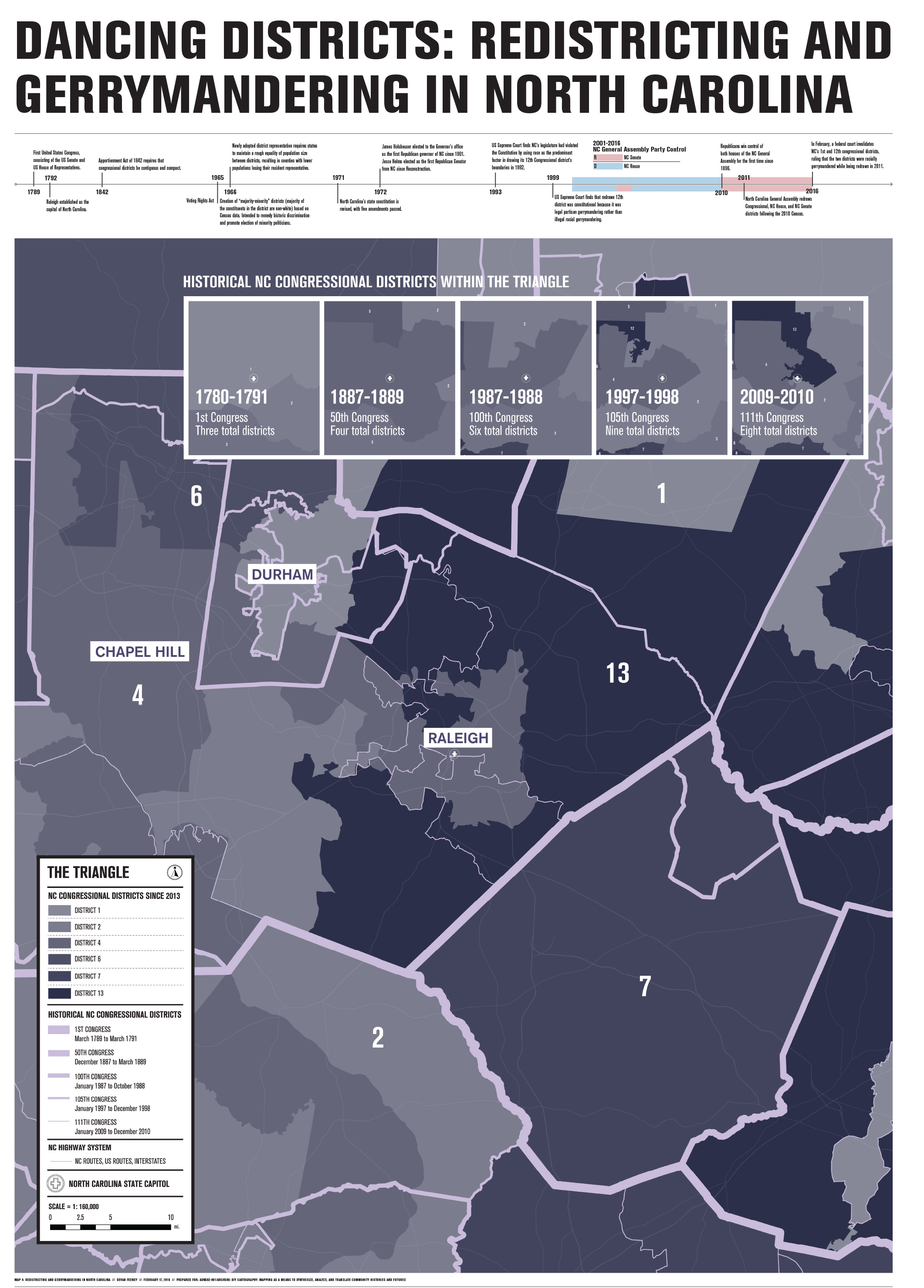 DANCING DISTRICTS: DECODING POLITICAL BOUNDARIES IN NORTH CAROLINA & REDISTRICTING AND GERRYMANDERING IN NORTH CAROLINA
Are voters choosing their lawmakers or are lawmakers choosing their voters?
While barriers and boundaries such as rivers, ridges and railways cut through the physical landscape of North Carolina, boundaries formed by political districts create intangible lines that divide the state's electoral and representative landscapes.
As stipulated by the US Constitution, these political boundaries are redrawn decennially after every census in an effort to equalize the representation of citizens in the legislative branch. The NC General Assembly is responsible for redrawing the districts from which public officials are elected to serve as members of the United States House of Representatives, the North Carolina Senate, the North Carolina House of Representatives, or other bodies such as city council.
Since the first US Congress in 1789, the drawing of districts has become increasingly influenced by party politics. First defined in 1812, gerrymandering is the practice of dividing a state or other political unit into election districts to give one political party or group the greatest advantage in the largest number of districts possible. According to the Washington Post, three of the 10 most-gerrymandered congressional districts are in North Carolina.
Examining the rich history of North Carolina's political districts allows for a greater understanding of how voting and representation factors into larger politics at play.