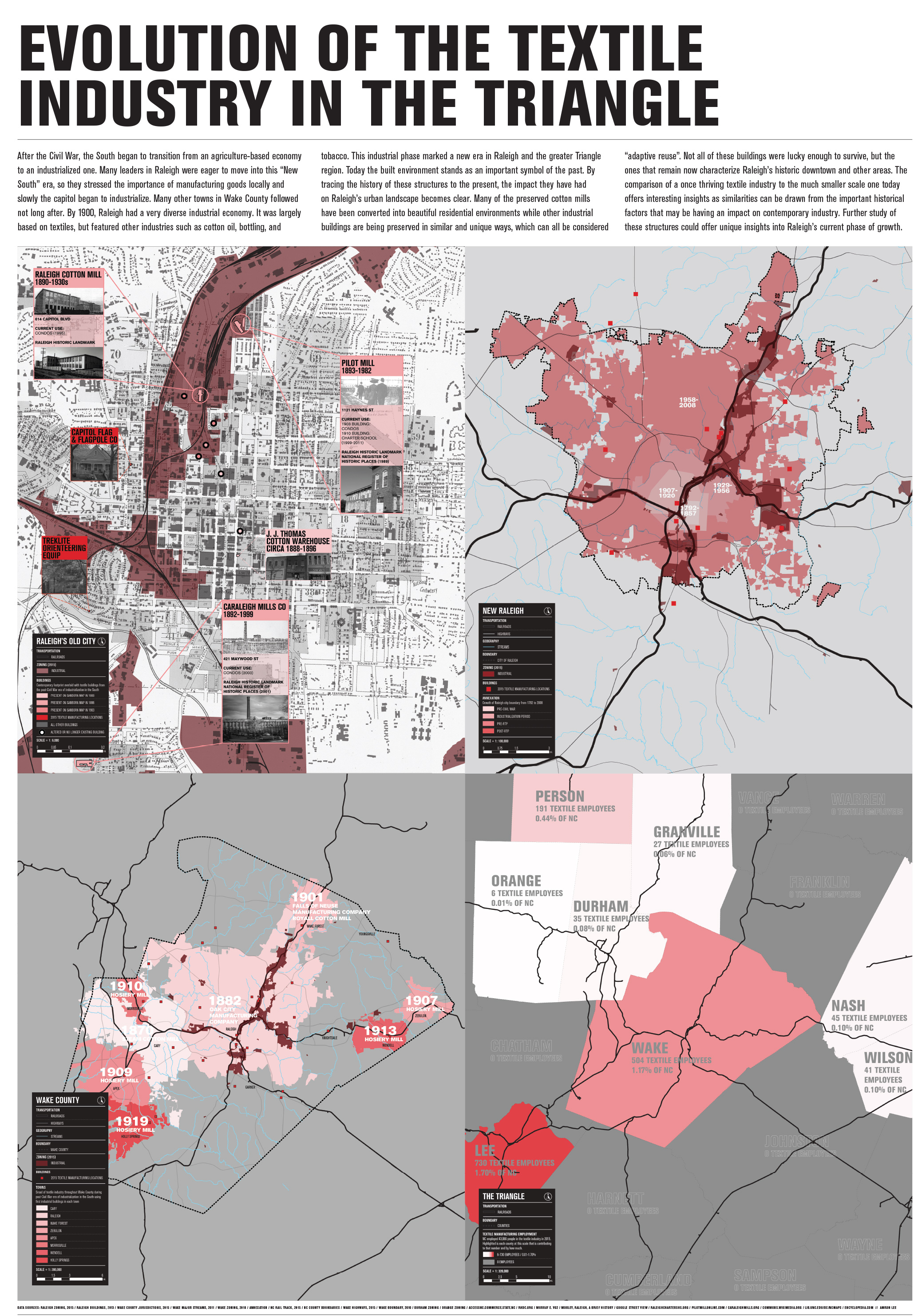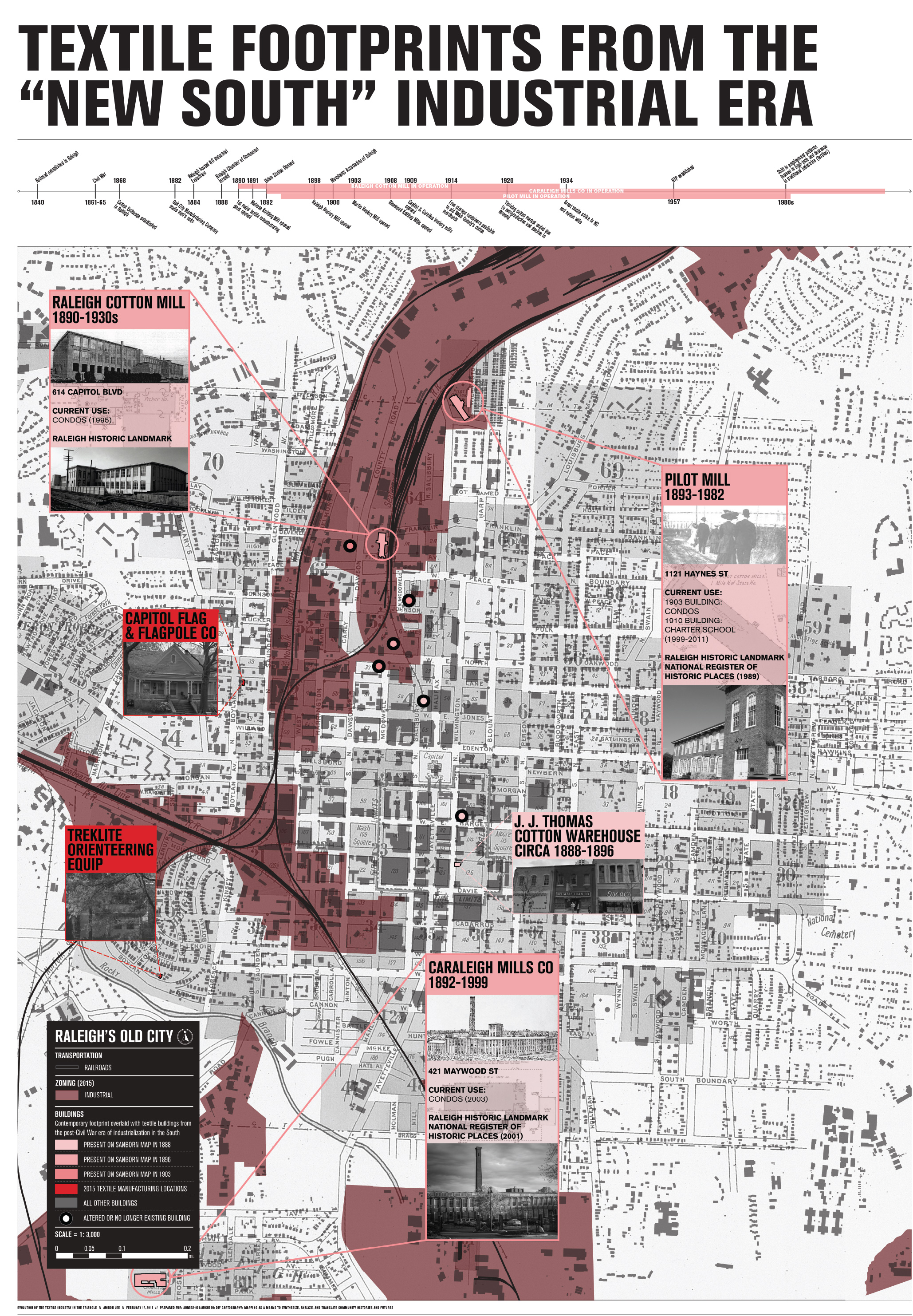 EVOLUTION OF THE TEXTILE INDUSTRY IN THE TRIANGLE & TEXTILE FOOTPRINTS FROM THE "NEW SOUTH" INDUSTRIAL ERA
After the Civil War, the South began to transition from an agriculture-based economy to an industrialized one. Many leaders in Raleigh were eager to move into this "New South" era, so they stressed the importance of manufacturing goods locally and slowly the capital began to industrialize. Many other towns in Wake County followed not long after.
By 1900, Raleigh had a very diverse industrial economy. It was largely based on textiles, but featured other industries such as cotton oil, bottling, and tobacco. This industrial phase marked a new era in Raleigh and the greater Triangle region. Today, the built environment stands as an important symbol of the past. By tracing the history of these structures to the present, the impact they have had on Raleigh's urban landscape becomes clear. Many of the preserved cotton mills have been converted into beautiful residential environments while other industrial buildings are being preserved in similar and unique ways, which can all be considered "adaptive reuse". Not all of these buildings were lucky enough to survive, but the ones that remain now characterize Raleigh's historic downtown and other areas.
The comparison of a once thriving textile industry to today's small scale version offers interesting insights as similarities can be drawn from the important historical factors that may be impacting contemporary industry. Further study of these structures could offer unique insights into Raleigh's current phase of growth.