BETlab is a Research Group Concerned with Building Energy Technologies and Design Issues Related to Energy Efficiency & Renewable Energy in Buildings for the Development of a Sustainable Built Environment.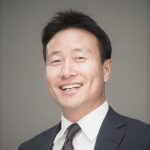 Soolyeon Cho, Ph.D.
Director, Building Energy Technology Laboratory (BETlab)
Associate Dean of Research, Doctoral Programs, and Global Engagement
Professor of Architecture
NC State University, Raleigh, NC
The School of Architecture in the College of Design at North Carolina State University has recognized that healthy architecture embraces sustainable design principles and has identified a need for the research and development of ecologically-responsive building technologies.
The Building Energy Technology Laboratory (BETlab) is committed to meeting these aspirations with the School of Architecture by doing the following:
– Engaging in research aimed at developing innovative Building Technologies and Energy Efficiency solutions.
– Integrating with the Ph.D. in Design Program and the Master of Architecture Program by encouraging students' involvement in addressing Building Energy issues and the development of pedagogical goals focused on Sustainability.
– Administering coursework that enables students to develop the fundamental knowledge and the skills necessary in order to achieve the goals for Sustainability that the School and professional practices have identified.
[Research Areas]
• Building Energy Modeling, Simulation, and Optimization
• Building Performance Measurement & Verification (M&V)
• HVAC Control Optimization using Artificial Intelligence (AI), Machine Learning (ML), and Deep Learning (DL) technologies
• Sustainable (High-Performance) Building Design
• Indoor Environmental Quality (IEQ) & Performance Monitoring
• Energy Efficiency & Renewable